Waterjet Cutting Applications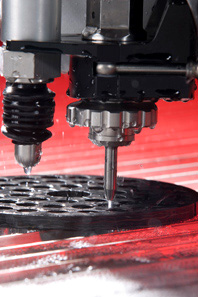 Endless Possibilities
Waterjet cutting technology is one of the fastest growing major machine tool processes in the world due to its versatility and ease of operation. Manufacturers are realizing that there are virtually no limits to what waterjets are capable of cutting and machining.
Waterjets are becoming the machine tool of choice for many shops. Since abrasive waterjet (AWJ) technology was first invented by Flow in the early 1980s, the technology has rapidly evolved with continuous research and development.
What makes waterjets so popular? Waterjets require few secondary operations, produce net-shaped parts with no heat-affected zone, heat distortion, or mechanical stresses caused by other cutting methods and can provide better usage of raw material since parts can be tightly nested. Additionally, waterjets can cut virtually any material, leaving a satin-smooth edge.
Waterjet cutting offers a host of benefits to manufacturers of all types. Some highlights include:
Unmatched Versatility
Waterjets enable you to cut a variety of applications with ease. Whatever the shape, dimensions, or material.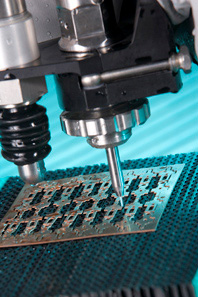 Expanded Capabilities
Whatever your business – automotive, aerospace, stone and tile, tool and die, fabricator, or job shop – you can cut metal, stone, plastics, composites, glass, ceramics, or rubber – all up to 8 inches thick with no heat-affected zone and superior edge quality.
Reduction in Material and Production Costs
Waterjets cut accurate, clean edges that allow for tight nesting and reduced scrap - saving you money through greater material utilization.
The Technology
When water is pressurized up to 60,000 pounds or more per square inch (psi) and forced through a tiny opening, it can cut a variety of soft materials including food, paper, rubber and foam. When small amounts of abrasive particles, such as garnet, are mixed into the jet stream, the resulting "abrasive waterjet" can cut virtually any hard material such as metal, composites, stone and glass.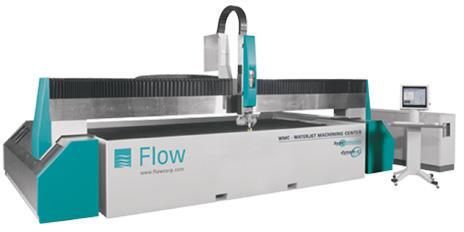 Watre Jet Cutting
Because of our vaired services we receive website traffic for many search terms and these are shown below: